House Flipping for Quick Real Estate Profit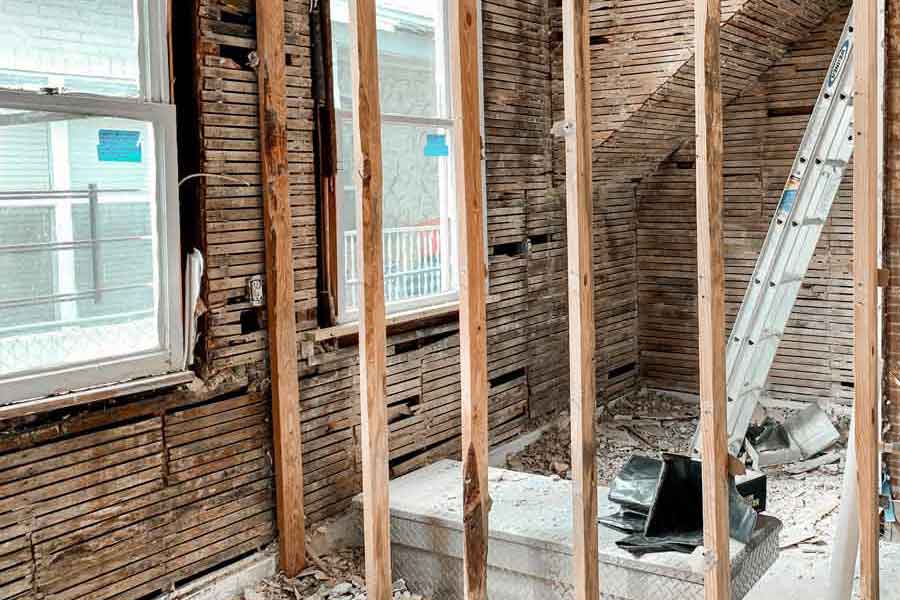 House Flipping for Quick Real Estate Profit
House Flipping or Property 'flipping' is a rising star in the world of real estate investment.
This works by purchasing properties that require either minor cosmetic repairs or major renovations, performing the work, and then selling the home for a much higher price.
In theory, this generates a sizable profit in a relatively short period of time. This is true for many people who try to flip houses, but it takes more than just a good idea to make the process work.
As a result, when plans aren't well thought out, many people end up sacrificing profit or losing money.
If you are thinking about a career in real estate investing, this is one of the quickest ways for investors to profit.
It is also a method for making a lot of money in a short period of time. Unfortunately, this once closely guarded secret has gained some notoriety, and there is fierce competition for the market's undervalued properties as more and more would-be investors decide to throw their hats into the collective ring. You will need a private lender in Dana Point to finance your investment.
There are a few things to consider when it comes to real estate investments in general, and house flipping in particular.
1) Approach this as a business, not a hobby.
Many investors do not take their investments seriously enough.
This is a mistake because in this business, time is money, and every month that the house isn't sold costs you money.
Make a plan and a schedule, and stick to both. If you are in needing a mortgage in Dana Point area, you are at the right place.
2) Keep in mind that this is a House Flipping business.
You are not investing in real estate to make friends or to appear nice. You're in this business to make money.
You must not be afraid to make low-ball offers. The ability to buy a Dana Point home low and sell high is critical to the success of this particular business.
This means you are very likely to hurt people's feelings and make them angry (because they often place emotional prices to their homes that are simply not economically feasible).
If you can't deal with this reality, you'll have a hard time achieving the high profits you're looking for. Nice guys finish last, which you can't really afford in this line of work.
3) Keep an eye on the market.
This is extremely important.
Many 'flippers' have lost their shirts as a result of the recent near-collapse of the Dana Point housing market in the United States.
The truth is that the indicators have been accumulating for years. Where there was once a scarcity of viable housing options, there are now surpluses. This does not reduce the value of properties as much as it restores them to their proper value. Investors who expected to be able to sell above the property's actual value were left holding the bag (or rather notes) on these properties for a long time before they could be sold. Some were unable to sell their properties and were left with the expense of the repairs in addition to the costs of the upgrades.
If possible, avoid buying in an inflated market unless it is at the very beginning of the inflation (before property developers have the opportunity to create a surplus).
4) Don't let it become personal.
Far too many first-time house flippers choose to turn their Dana Point property into a work of art rather than a business investment.
When making cosmetic and structural repairs, it is tempting to go ahead and build a dream home.
The problem with this is that, depending on the market, you are unlikely to recoup the costs involved.
The goal is to put in little money and make a lot of money.
Granite countertops are lovely, but they aren't necessary in a neighborhood full of low-income residents.
Rather than catering to your personal tastes, cater to the tastes and budgets of your target market.
Regardless of the risks associated with flipping houses as a real estate investment, there is no denying that fortunes have been made doing so.Even in today's housing market, there is a lot of opportunity for those who can do the work quickly and cheaply. People still prefer to buy these lovely homes rather than a home that needs to be renovated after the purchase price.
Do you need a Mortgage , Revers Mortgage or need to sell or buy a Real Estate? At Wave Crest, we know it's not just a real estate transaction – it's a human experience! Contact us today at (800) 928-3021 or locally, (949) 487-3377, or complete our Contact form for a quick reply. Thank you!